About Us
Interior Design & Architecture Studio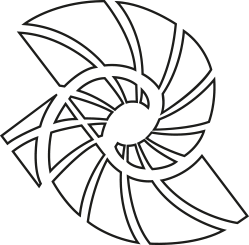 Our Interior Design & Architecture Studio was established in 2002.
WE DELIVER INTERIOR DESIGN PROJECTS ACROSS POLAND, EUROPE, AFRICA AND MIDDLE EAST
More
Interior design makes our passion. We are delighted to share it with our Clients.
The design team is headed by the Interior Designer Diana Sarna, the enthusiast of fine detail and graduate of the Faculty of Interior Design of the University of Fine Arts in Kraków.
Our design work consists of various activities, the tangible effect of which is architecture, the designed and executed interiors as well as furniture and images, the value of which is reflected in the use and appearance.
We stand out with our quality approach: we provide our Clients with professional design services tailored to their individual needs, defined at the early stage of our cooperation, starting from concept development through the finishing works.
Our design is based on our boundless imagination, which informs the atmosphere of the interiors and addresses users' needs. The imagination is also useful at the final stage, the execution of our design. We support it by working with proven, experienced contractors – experts in their domains, which results in harmony and refined detail. In this way, we avoid randomness and deliver consistently designed forms that make fashionable, modern design or possibly a subtle combination of the classics and modernity.
We seek to integrate architecture, interior design and furniture design into one, well-thought whole, thus defining the comprehensive range of our services.